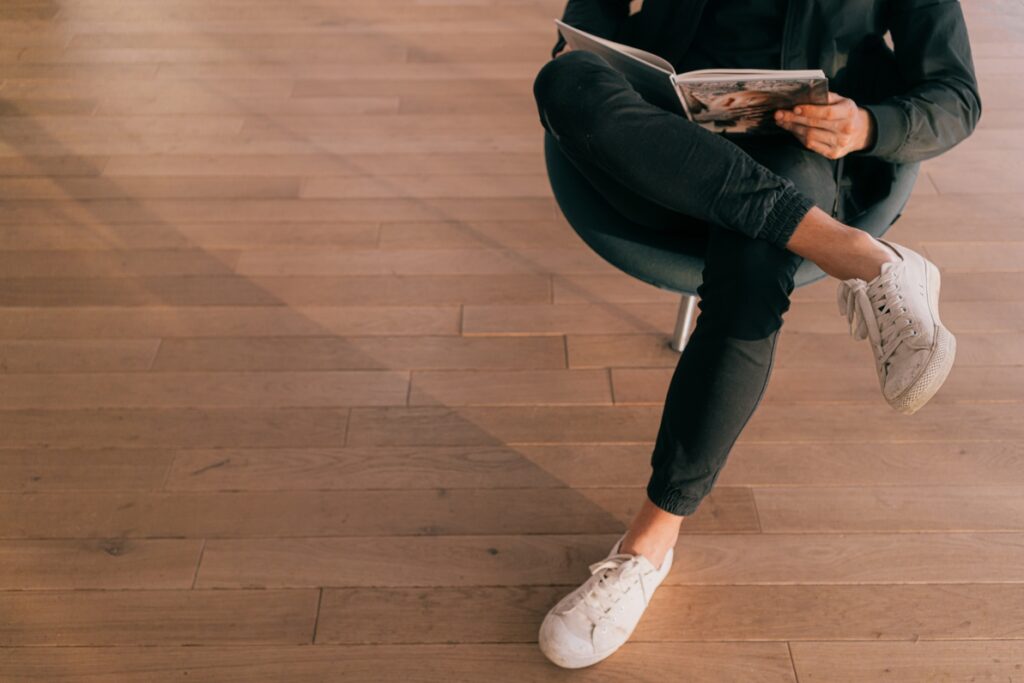 Did you know that a lot of older homes built before the 1980's feature hardwood floors? For many years, hardwoods were a home design staple. Tiles or laminates were in the kitchen and bathrooms, but almost everywhere else in the house, you'd find a hardwood floor. Luckily, when the carpeting boom came in in the '70s and '80s, most hardwood floors were just covered up, not removed, preserving them for the most part. But, like all products, hardwood floors can start to show their age. It's then up to the homeowner whether they want to pursue resurfaced or refinished hardwood floors. These two similar sounding processes are actually quite different. Read on to learn how.
The Difference Between Resurfaced and Refinished Hardwood Floors
Refinished hardwood floors are much easier to take care of than resurfaced and are also less expensive. The refinishing process essentially involves sanding the outermost layer of protective coating off of the hardwood floors, then restaining and polishing them. Lastly, adding a new layer of protective sealant with much better technology than the one last used. Resurfaced floors are more time-consuming and expensive. This process involves every step of refinished hardwood floors, but then some. For instance, resurfacing usually involves the removal of undesirable or cracked hardwood planks and replacing them with new ones. In addition, it requires a lot of investment in construction tools like wood grinders, nail guns, and industrial sanders. Resurfacing is much better left to floor installation professionals like JKE Hardwood Flooring, who have plenty of resurfacing experience. Otherwise, you'll run a risk of ruining your beautiful hardwoods.
How To Know What's Best
Determining whether resurfacing or refinishing hardwood floors can be tough, but it really comes down to three things: the condition of the floor, time constraints, and budget. As stated earlier, resurfacing is a much more time-consuming and expensive project that requires a larger budget. If your floors are in poor condition from use or previous bad carpeting jobs, resurfacing is probably the best option for you. However, if your hardwood floors are well taken care of and not damaged very much, or if you just don't have the budget for a full resurface, then refinishing hardwood floors will work better for you.
Ready for a Beautiful Hardwood Floor? Trust John K Eareckson & Co.
When you work with John K Eareckson & Co., Flooring, we will ensure your hardwood floors undergo a stress-free acclimation process and that they sparkle for years to come; from a seamless and beautiful installation to years of maintenance, John K Eareckson & Co. Flooring has the expertise to care for your home's hardwood floors. For a consultation and more information, visit us online or give us a call at 410-788-4200. You can also look for us on Facebook, Twitter, YouTube, and Flickr.