Services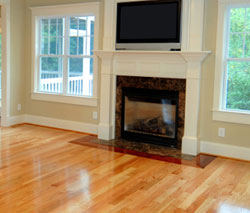 We always achieve the rich floor color that you desire by using only the highest quality stains available. The oil or water-based polyurethane treatments we use will provide years of protection for your floor.
New or old, your floor is in good hands.
Our sanding technicians have years of experience and know-how.
We use the latest techniques with the highest-tech machinery to make your floor extra smooth!
Medallions and custom inlaid borders provide the perfect accent to any room. Create your own design or choose one from our catalog!
Damage to your existing floors? No problem! We'll fix them up, good as new!
We have several options for refinishing your existing hardwood floors:
For regular maintenance, we can screen your floors and apply a top coat of polyurethane to keep them looking new.
If your floors are in particularly poor condition, we will sand them down and apply several layers of polyurethane to restore them to their original beauty!
Additional Services