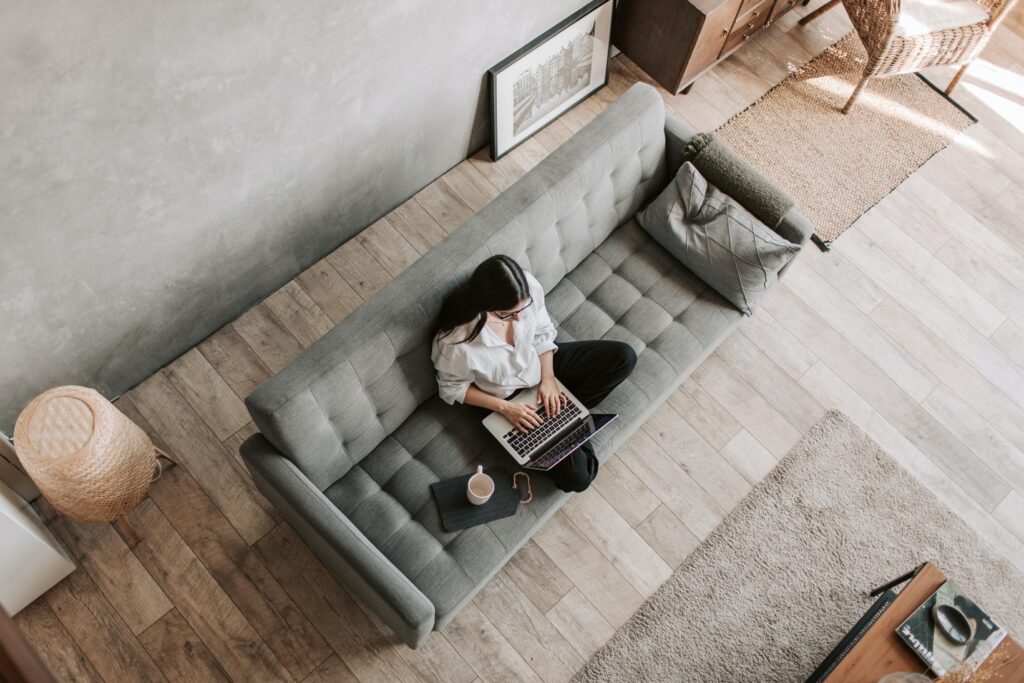 Wire brushed wood floors are a type of hardwood flooring that is intentionally brushed over with a stiff wire brush to create scratches. To anyone who regularly reads our blogs, we have written hundreds of blogs detailing how to limit scratches, how to fix scratches, and how to avoid them at all costs. So why on earth would you intentionally scratch a floor? The difference between wire brushed wood floors, and regular hardwood flooring is that the scratching is part of the floor style. Wire brushed floors look great in homes with rustic aesthetics, and they also can hide dirt and additional scratches! This blog will detail just what makes wire-brushed wood floors a unique and special feature to any home.
What Do Wire Brushed Wood Floors Look Like? 
A wire brushed wood floor begins its life as a regular hardwood floor. Then, it is essentially filed down through the use of a wire brush with hard bristles, exposing the inner growth rings of the tree wood. The result is a textured, weathered look. Wire brushed wood floors mimic the look of a repurposed barnhouse or vintage hardwood floor. They have a rough finish, making them look much more "DIY" like, which is an appeal for many small-town homeowners looking for something more unique and personable. 
Wood Grain is Important
Unlike regular hardwood flooring, wire-brushed wood floors are dependant on the type of wood chosen to make them look fashionable. For example, maple wood already has a variety of colors and textures, so using a wire brush treatment on it will make it look old and scratched up. However, a more soft wood species, such as hickory or oak wood, will bring out the hardwood's natural texture. The rule of thumb for choosing a wood type for wire brushed wood floors is anything softer with little color grain variety.
Make It Matte!
A matte finish is always the ideal. Matte finishes help hide the imperfections in the wood created as a side effect of the finish. If using a glossy or semi-gloss finish on the hardwood, it will reflect light on the scratches, making the floor look old and unattractive. So make sure to choose matte for your wirebrushed wood floors!
Ready for a Beautiful Hardwood Floor? Trust John K Eareckson & Co.
When you work with John K Eareckson & Co., Flooring, we will ensure your hardwood floors undergo a stress-free acclimation process and that they sparkle for years to come; from a seamless and beautiful installation to years of maintenance, John K Eareckson & Co. Flooring has the expertise to care for your home's hardwood floors. For a consultation and more information, visit us online or give us a call at 410-788-4200. You can also look for us on Facebook, Twitter, YouTube, and Flickr.