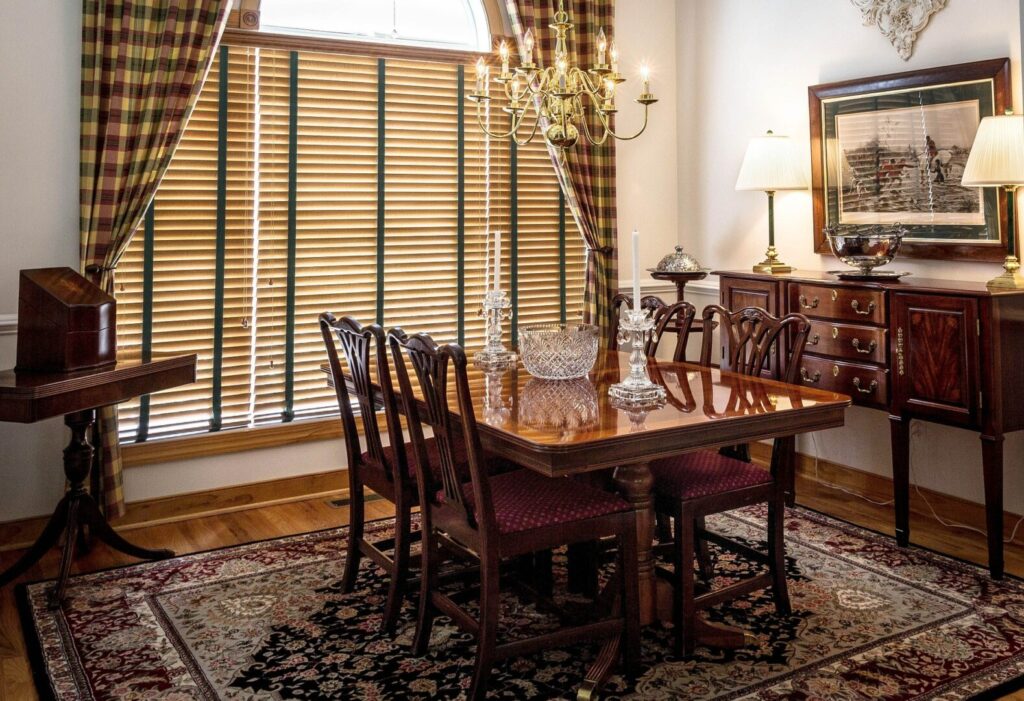 While hardwood flooring is an absolutely beautiful addition to any home, it does have its downsides. For many people with chronic foot or knee problems, walking on hardwoods all day long may be painful. However, there is a simple solution with area rugs! The great thing about area rugs is that they come in all sorts of colors, shapes, and sizes and can really add to the attractiveness of both the room and the hardwood flooring. Here's how to pair yours together for the best visual impact!
Large Area Rugs and Hardwood Flooring
Large area rugs are almost like a carpet but are much more simple to clean and remove. Large area rugs are perfect for areas of the home that receive a lot of foot traffic, such as living rooms, bedrooms, and kid's playrooms. The only recommendation for large area rugs is to periodically remove them for cleaning, but it's also a good idea to let your hardwood flooring "breathe" for a while afterward. This is because, although most hardwood flooring is sunlight resistant, the sun can still lighten the colors of the floor. If a large rug is left in the same place for too long, it can actually cause the uncovered portions of the floors to lighten and the area under the rug to remain the same color. This can create a permanent, undesirable-looking imprint in the flooring whenever the rug is eventually removed.
Great Room Dividers
One great feature of area rugs is that they can easily define one large room into several mini-rooms. For instance, you can arrange a few couches and a small coffee table and make it into a small sitting area. You can use an area rug of roughly the same size to make it look much more put-together. When done correctly, you can have a room full of hardwood floors and lots of different styles all in one huge room without the need for unnecessary walls. Just be careful not to overdo it; you don't want to completely cover up your hardwood flooring or make the room look too overwhelming.
One Last Tip for Hardwood Flooring
Something else to note: never use latex or PVC-backed area rugs on hardwood. This is because the slip-resistant material can actually strip your hardwood flooring of its beautiful finish and risk damaging the wood planks themselves. Instead, try purchasing naturally woven rugs with backs sewn specifically for slip resistance. Wool rugs or felt pads underneath flat rugs are a great choice to pair with your hardwood floor. 
Ready for a Beautiful Hardwood Floor? Trust John K Eareckson & Co.
When you work with John K Eareckson & Co., Flooring, we will ensure your hardwood floors undergo a stress-free acclimation process and that they sparkle for years to come; from a seamless and beautiful installation to years of maintenance, John K Eareckson & Co. Flooring has the expertise to care for your home's hardwood floors. For a consultation and more information, visit us online or give us a call at 410-788-4200. You can also look for us onFacebook, Twitter, YouTube, and Flickr.