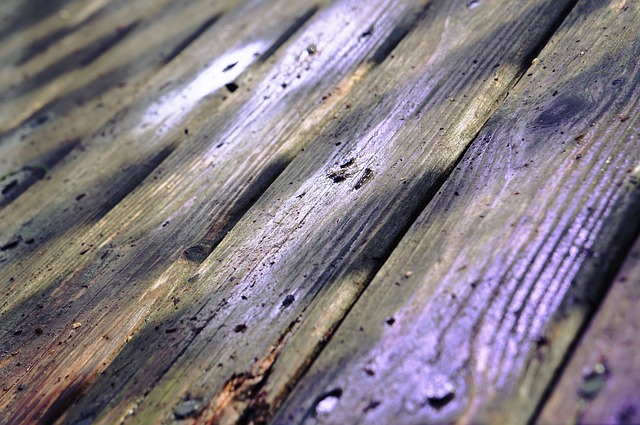 Anyone who has hardwood floors in their home's worst nightmare is water damage! Hardwood floors damaged by water will not only lose their beautiful look, but they may even become unsafe to walk on, leading to an expensive replacement! Luckily, if water exposure is caught early enough, you may be able to rehabilitate your hardwood floor to how it was before. Want to know how to save your hardwood floor if water damage occurs? Read this!
Step One: Dry Off the Hardwood Floor
The first step that should be done immediately after the hardwood floor is found wet is to remove the source of the water damage by drying it off. This can be done in a number of ways. For smaller affected areas such as a roof leak or an unnoticed accident or spill, it's best to take a few fans centralized around the moist spot. If the room contains windows, make sure to open them at least two inches to let out any of the evaporating moisture. If you have access under the floor, such as through the basement or crawl space, make sure to place some fans there too to make sure the structure does not start to decay and fall apart.
Step Two: Contact Home Insurance
If the water damage was caused to the floor by a disaster such as a flood or a burst pipe, or even a leaky roof due to old age, it's best to contact your home insurance company. Usually, they will send out a representative who can determine if the damage is irreparable or not, or if it is at risk of growing harmful toxic mold. If so, they may be able to pay for partial or full replacement of the floor, especially if the hardwood floor is damaged beyond repair and no longer safe for walking.
Step Three: Fix or Replace the Floor
If your insurance is willing to pay for a full or partial replacement, or you just want to start all over on your own terms, great! Try contacting a reputable hardwood floor installation company for a flooring consultation. If you tend to be the DIY type who wants to fix the floor, such as if the area is very small, you'll probably need to sand your hardwood floor to return it to normal. This can be done in multiple ways. Unfortunately, more than likely you'll need to sand the entire floor, not just the affected area. The good news is this is a great time to choose a different, more waterproof finish for your flooring!
Ready for a Beautiful Hardwood Floor? Trust John K Eareckson & Co.
When you work with John K Eareckson & Co., Flooring, we will ensure your hardwood floors undergo a stress-free acclimation process and that they sparkle for years to come; from a seamless and beautiful installation to years of maintenance, John K Eareckson & Co. Flooring has the expertise to care for your home's hardwood floors. For a consultation and more information, visit us online or give us a call at 410-788-4200. You can also look for us on Facebook, Twitter, YouTube, and Flickr.