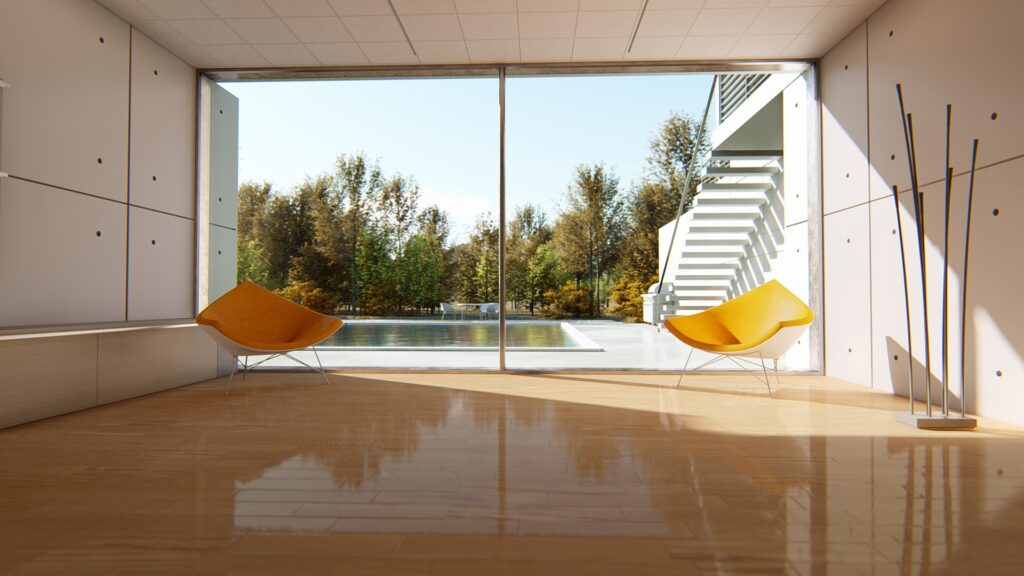 Bamboo floor is a new and innovative way to have the visual appeal of traditional hardwood floors but at a lesser environmental impact. A bamboo floor, when installed correctly, can be just as sturdy and beautiful as a regular tree-based hardwood floor. However, bamboo floors are still relatively new to the flooring industry, so a lot of potential buyers might still have questions about them. Here are a few common bamboo floor-related questions and the answers needed to provide some much-needed reassurance of this quality product.
Is A Bamboo Floor Waterproof?
The answer to this question is that no type of flooring is 100% waterproof. For example, hardwood floors are notoriously susceptible to water damage, especially without proofing with a finish. However, a bamboo floor is significantly more water-resistant than hardwood. Most types of bamboo floors can withstand up to 30 hours of water contact without becoming permanently damaged. This gives you over a day's worth of time to identify the spill or water leak and clean it before the damage is done.
Is Bamboo Cleanable?
Bamboo floors are very similar in structure to hardwood floors and still have some of the same characteristics. When cleaning your floor, you'll want to wash it similarly to how you'd clean a hardwood floor. For example, when cleaning debris on a bamboo floor, you'll want to use a vacuum cleaner with no beater bar since this can scratch the finish. It's also important to make sure any disinfecting chemicals you use on your bamboo floor are pH neutral. Otherwise, the acidic or basic formula might damage your floor's top finish. 
What Styles Can A Bamboo Floor Come In?
Like hardwood flooring, bamboo can come in a variety of types and styles. Just a few common types are strand woven, solid, and engineered. Solid and engineered are extremely similar to the hardwood floor types, but strand woven is unique to a bamboo floor. Strand woven is weaving bamboo fibers together at a 90-degree angle, creating a mesh-like appearance. This flooring type is by far the most durable and strong type of bamboo flooring. It works great in areas with a lot of foot traffic, such as kitchens, living rooms, and hallways. Another cool fact? It's twice as strong as oak flooring!
What About Colors and Stains?
Unprocessed bamboo floors are traditionally a yellowish color, similar to blonde hardwoods. However, bamboo can be stained to practically any color due to its naturally light-colored properties. It can be almost indistinguishable from hardwoods if colored right.
Ready for a Beautiful Bamboo Floor? Trust John K Eareckson & Co.
When you work with John K Eareckson & Co., Flooring, we will ensure your hardwood floors undergo a stress-free acclimation process and that they sparkle for years to come; from a seamless and beautiful installation to years of maintenance, John K Eareckson & Co. Flooring has the expertise to care for your home's hardwood floors. For a consultation and more information, visit us online or give us a call at 410-788-4200. You can also look for us on Facebook, Twitter, YouTube, and Flickr.