Refinishing your hardwood floor in Baltimore is ultimately a decision you need to make for yourself. But why go ahead and do it? It seems like an arduous task when you can simply replace the floors in your home.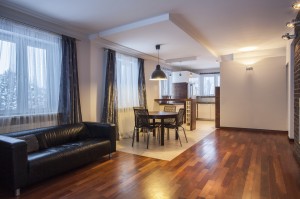 But refinishing hardwood floors must have some benefits, other than just extending the life of your floor. What are they?
Saves money – refinishing your hardwood floors is cheaper than installing new floors.
Looks good – if your floors are looking all scratched and worn down, refinishing them will revitalize them to their former glory.
For more information about hardwood floor refinishing in Baltimore:
John K. Eareckson & Co.: Baltimore Custom Hardwood Flooring
At John K. Eareckson & Co., we pride ourselves on providing the best quality and craftsmanship in the Baltimore-Washington area, from custom hardwood installation and repairs to refinishing. So if you are interested in a new, custom hardwood floor, pick up the phone and give us a call today!
If you have any questions about Custom Hardwood Floors, please contact John K. Eareckson & Co. by calling 410-788-4200 or visit JKEHardwoodFlooring.com today for a free quote regarding any of your hardwood flooring needs.
You can also follow us on Facebook, Google+, and Twitter!
Source:
http://www.hgtvremodels.com/interiors/when-hardwood-floors-are-worth-saving/index.html