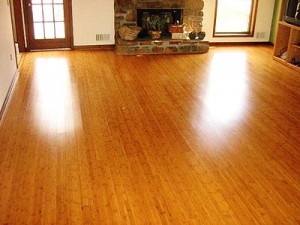 Are you looking to move and want to sell your current home? There's a good chance you may want to do some home repairs and upgrades before putting your home up for sale. What should you do first to add value to your home?
If you have worn down hardwood floors throughout your home, there's a good chance you will need to refinish your hardwood floors before selling your home.
Refinished hardwood floors can help you really bring back to life your living space. By refinishing your hardwood floors, you can up grade your home domestic and also put a fresh paint on the walls.
If you already refinish the hardwood floors before selling your home, you'll have more buyers ready to  buy your home. Homes that do not have worn out floors are more appealing to home buyers than homes that seem like a great deal of work is needed.
Make your home appear as a cost saver and you will sell it fast. The key to making a profit off of our home sale is to make it worth it to consumers. They don't want to put a great deal of work into making a home hospitable. Make the home as new as possible is the way to make the property as valuable as possible. Start by refinishing hardwood floors.
You can change the color of hardwood floors as you refinish them. Both dark and light hardwood floors will need to be refinished from time to time.
When looking for a hardwood floor contractor, hire a company that has an extensive portfolio of achievements as well as references. Doing business with a company known for good workmanship is the key to having quality hardwood floors.
You will know it is time to refinish the hardwood floors when the hardwood floors haven't been sand or refinished in 10 years or more. You should also refinish hardwood floors if the house has been occupied with young children and pets.
No one wants to  buy a home in poor condition. Fix up your hardwood floors today.
Have a look at our Project Gallery of Hardwood Floors, to see how we can increase your home value.  We are a reputable premier installer and refinisher of hardwood floors. You can read up on our complete Hardwood flooring services for more details. We are here to serve your hardwood floor maintenance needs and find ways to save you money and time on floor maintenance.
John K. Eareckson & Co.: Baltimore Custom Hardwood Flooring
At John K. Eareckson & Co., we pride ourselves on providing the best quality and craftsmanship in the Baltimore-Washington area, from custom hardwood installation and repairs to refinishing. So if you are interested in a new look to your hardwood flooring, pick up the phone and give us a call today!
If you have any questions about Refinished Hardwood Floors, please contact John K. Eareckson & Co. by calling 410-788-4200 or visit JKEHardwoodFlooring.com today for a free quote regarding any of your hardwood flooring needs.
Source:
http://www.nytimes.com/2011/11/03/garden/refinishing-wood-floors-before-selling-market-ready.html?_r=0
http://tinleypark.patch.com/groups/landmark-floorings-blog/p/bp–when-is-it-time-to-refinish-your-hardwood-floors