Polyurethane finishes can quickly take your hardwood floors from looking like decaying scrap wood to a custom selected and stained work of art. At an affordable price, polyurethane – a solvent based finish – provides some serious shine and protection. Drying in six hours or less, these finishes are a fast way to get your floors into tip-top shape, without having to take your home out of service for too long or drop a pretty penny.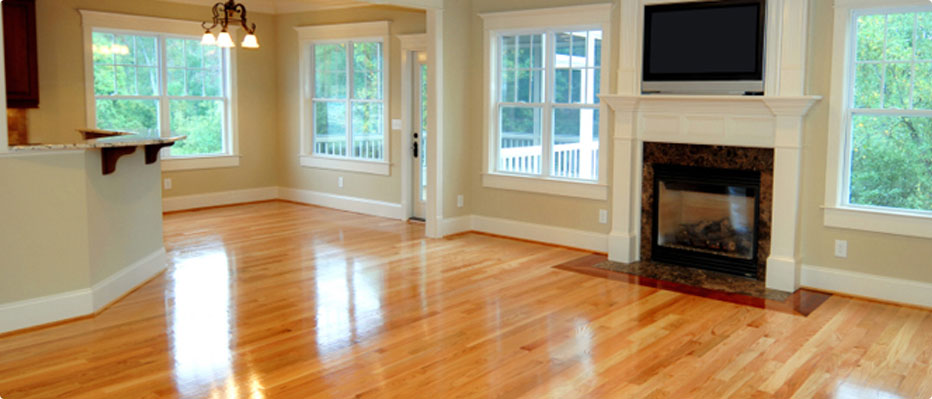 An oil-based varnish works to bring out the natural variations in wood grain, highlighting its beauty. The process of refinishing a floor is a meticulous one, requiring attentive patience, the right equipment, and a steady hand.  Whether you're hiring a professional refinishing company or doing the work yourself, here are a few tips to keep in mind when polishing up your hardwoods with an oil-based urethane.
As with nail polish, if you shake your polyurethane while it is still in the can prior to applying it, you'll only do yourself a disservice by producing tons of tiny air bubbles that will make for a less-than-smooth application. Wiping your brush on the edge of the can while painting on the coat is another no-no that can cause undesirable air bubbles.
Be sure to carefully examine your wood floors before putting down your first coat to be sure there aren't any scratches left behind after sanding the surface down.
Remove all dust thoroughly before applying the polyurethane – otherwise, all those tiny particles will be permanently on display.
Most of all, though, if you want the job done right in an efficient matter, consider hiring a professional. John K. Eareckson & Co. has been serving the Baltimore and Washington, DC area since 1917 – we have almost 100 years of experience refinishing hardwood floors, from regular maintenance to complete restoration.  J. K. Eareckson & Co. has been dubbed Baltimore's Premier Hardwood Floor Installer & Refinisher – get a free quote today and find out why!
You can also follow us on Facebook and Twitter!
Sources:
Wood Floor Restoration, Refinishing, Cleaning and Maintenance