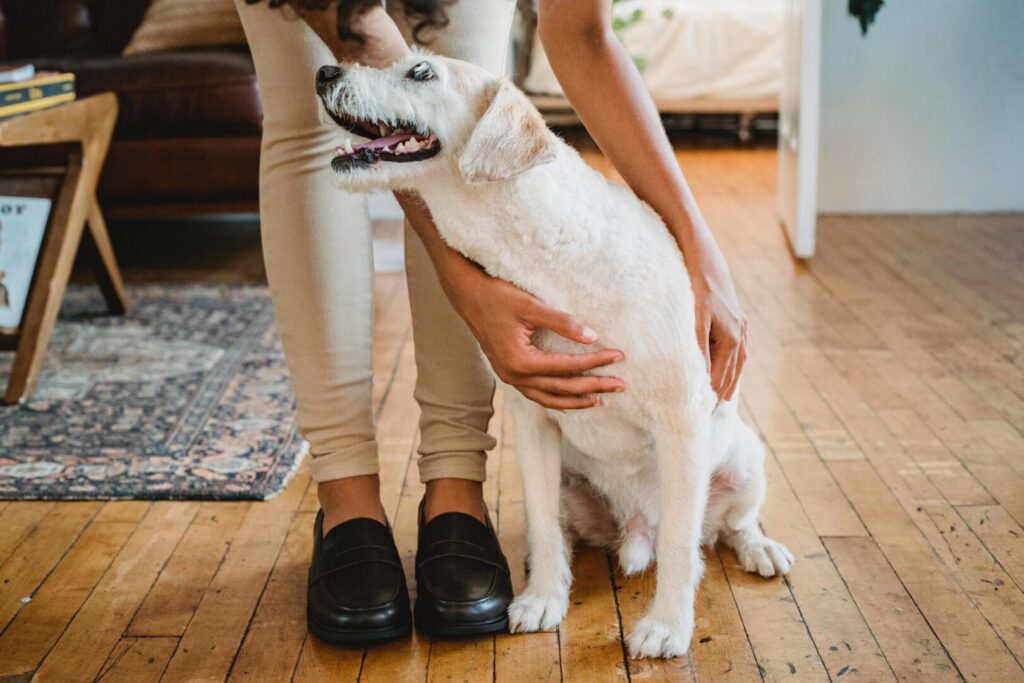 We love and cherish our pets almost as much as we love human children. They are adorable, fluffy, and just fun to be around. However, cats and dogs do have some qualities that, unlike human kids, can never grow out of. This includes pet accidents, dander and hair, and sharp claws or nails. As such, most pet owners will opt for a hardwood floor, tile, or laminate option for their flooring choice instead of carpeting to avoid mold or dander buildup from their beloved pets. However, this doesn't mean that the floors are invincible. If not chosen carefully beforehand, pets such as larger dog breeds and clawed cats can actually cause a lot of damage to a hardwood floor. Luckily, there are lots of hardwood floor options that are more "pet-proof" than others. Here are some floor types made to withstand potential damages left behind by your pets.
Choose a Strong Hardwood Floor
A great hardwood floor choice for any pet owner lies in how sturdy the floor is. Some types of hardwoods, such as cherrywood or pine, are a bit softer than others, making them more susceptible to warping and scratching. If you own pets, consider a hard maple, white oak, or hickory hardwood floor that is much more scratch and warp resistant. In addition, it's also wise to choose a hardwood floor with a noticeable wood grain. The flashier the wood grain, the better-hidden scratches are.
UV-Urethane Finish
The finish of your floor is also very important when it comes to pet-proofing. Since pets like dogs and cats have sharp nails or claws, a more glossy finish can become obviously scratched very quickly. Therefore, choosing a low sheen, UV-resistant finish formulated with urethane and aluminum oxide is the best type of finish to use on a hardwood floor in a home with pets. However, make sure not to overuse the UV-urethane finish since it can become cloudy and murky. 
Consider a Lighter Color
A lighter color hardwood floor is ideal for pet owners since they tend to not show off scratch marks or damages as easily. Try a blonde shade or hardwood floors that are unstained to be darker.
Prefinished Floors are Your Friend
While a pet is a man's best friend, when it comes to flooring, prefinished floors are your best friend. This is because some types of prefinished floors are finished with super-strong materials that cannot be used while installing custom hardwood flooring inside one's home. These finishes are incredibly durable and scratch-resistant.
Ready for a Beautiful Hardwood Floor? Trust John K Eareckson & Co.
When you work with John K Eareckson & Co., Flooring, we will ensure your hardwood floors undergo a stress-free acclimation process and that they sparkle for years to come; from a seamless and beautiful installation to years of maintenance, John K Eareckson & Co. Flooring has the expertise to care for your home's hardwood floors. For a consultation and more information, visit us online or give us a call at 410-788-4200. You can also look for us on Facebook, Twitter, YouTube, and Flickr.