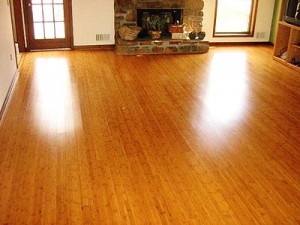 Hardwood floor sanding, your family and friends have told you, you need to get it done. Is wood floor sanding really that important? Why should you sand your hardwood floors? If you want real answers to why you should have wood floor sanding completed, listen to a professional hardwood floor contractor. There are many reasons why hardwood floor sanding should be performed. Here are the most common reasons homeowners hire a professional floor contractor to sand their hardwood floors:
Wood Floor Repairs are needed to correct damage
You can change Wood Coloring
To restore Hardwood Floors
To modify the color of your Hardwood Flooring
By sanding your hardwood floors, you are also helping the environment. Wood is a renewable source which can be easily repaired rather than fully replaced when wear and tear has occurred.
A hardwood floor should be resounded multiple times throughout its lifetime time by a professional hardwood floor contractor. It is important to hire a reliable and experienced hardwood floor contractor to sand your hardwood floors because you do not want an amateur floor contractor sanding off too much or too little off your hardwood floors. When hardwood floors are not properly sanded, the life of your hardwood floors will drastically be reduced. The right professional hardwood floor contractor will explain the sanding sequence to you so you will know what to expect during the sanding process. More frequent sanding is required for heavy traffic areas of the home.
You will know when you will need your hardwood floors refinished when the wood begins to fade from heavy foot traffic and grit. JKE Hardwood Floors sanding, refinishing and overall wood repairs can help you  keep your hardwood floors shining and shimmering. If you have engineered hardwood floors, you will need your hardwood floors refinished at least 2 to 3 times.
Read our Hardwood floors repairs and service page for more information. We are here to help you reap the benefits of refinishing your hardwood floors.
Have a look at our Project Gallery of Hardwood Floors, to see how we can increase your home value.  We are a reputable premier installer and refinisher of hardwood floors. You can read up on our complete Hardwood flooring services for more details. We are here to serve your hardwood floor maintenance needs and find ways to save you money and time on floor maintenance.
John K. Eareckson & Co.: Baltimore Custom Hardwood Flooring
At John K. Eareckson & Co., we pride ourselves on providing the best quality and craftsmanship in the Baltimore-Washington area, from custom hardwood installation and repairs to refinishing. So if you are interested in a new look to your hardwood flooring, pick up the phone and give us a call today!
If you have any questions about Refinished Hardwood Floors, please contact John K. Eareckson & Co. by calling 410-788-4200 or visit JKEHardwoodFlooring.com today for a free quote regarding any of your hardwood flooring needs.
You can also follow us on Facebook, Google+, and Twitter!
Source:
http://hardwoodfloorsmag.com/articles/article.aspx?articleid=291&zoneid=3
http://www.alvampo.com/how-when-do-you-refinish-hardwood-floors.php