With summer soon starting, we know what steps to take to protect ourselves from damaging UV rays: use sunscreen, wear hats, and keep to the shade. But what about what we're leaving unprotected? Hardwood floors, while classic and stylish, are just as at risk from sun damage as upholstered furniture can be. But preventing this kind of damage can be difficult, particularly during this season. While keeping blinds and curtains shut is an effective way of keeping your hardwood floors looking like new, no one wants to block out any source of natural light, especially not during this season of beautiful weather. While there are hardwood floor finishes and treatments that can aid in the slowing of sun damage to wood, eventually, faded flooring is a problem most homeowners will need to face.
Even if a hardwood floor gets faded and experiences other issues due to sun exposure, it is luckily rarely necessary to install brand new flooring. Professionals like us at JKE Hardwood Flooring know the many different solutions to that pesky faded wood problem and will have your hardwood floors looking like new again, even after many seasons of bright sunlight. Here are the main steps to take to restore your floors to their best condition.
Assess the damage
Because furniture and rugs might protect some areas of your hardwood floors from sunlight, the fading it experiences can be uneven. This is important to keep in mind, given that you want your end result to be relatively uniform in color and shine.
 Sanding
Depending on the extent of the damage, you will either need to sand the entire floor or just a few, sun-damaged areas. Sanding prepares the floor to be refinished with a stain, a necessity for restoring the original color and integrity of the wood.
Staining
The freshly sanded floor first needs to be cleaned before staining can begin, to ensure that the texture is the same throughout. Staining the wood evenly and methodically allows you to see your hardwood floors looking good as new again, despite the sun damage.
Sealing
Sealing your floor after the staining process is completed will help protect it from further deterioration and give either a matte or gloss finish, depending on your preferences.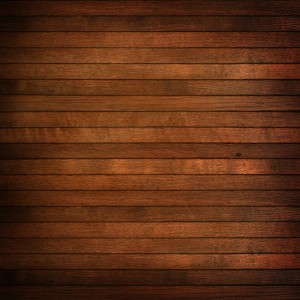 Restoring hardwood floors takes a professional team in order to guarantee you top quality results. Call JKE Hardwood Flooring at 410-788-4200 or visit our homepage at jkehardwoodflooring.com for more information or to schedule your floor maintenance project today.
You can also follow us on Facebook, Google+, and Twitter!
Sources:
http://pioneerthinking.com/home/hardwood-floors-repair-and-cleaning
http://homeguides.sfgate.com/repair-sun-faded-wood-floors-32112.html