Is your home in desperate need of new floors, but you cannot decide between carpeting and hardwood flooring? Well, no matter what type of floors you inevitably choose, it will have its pros and cons. The key is to choose the flooring with more pros than cons. This is why Hardwood Flooring remains the nation's #1 choice for residential flooring.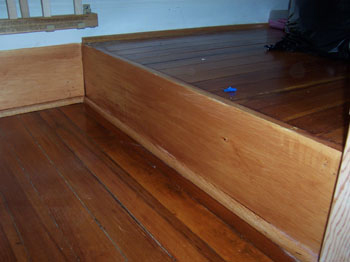 Benefits of Hardwood Flooring
Aesthetics: First and foremost, hardwood floors can add elegance to any home!
Maintenance: Hardwood floors are easy to clean. Unlike carpets, there are very few places for dirt, dust, and debris to hide.
Space: With their crisp, clean look, hardwood floors give the illusion of added space.
Home Value: Hardwood floors will raise your property value and make your home much easier to resale.
Variety: Believe it or not, there is a wide variety of hardwood floors available. There is a plethora of colors, stains, and species for you to choose from.
Anti-Allergens: Unlike carpets, hardwood floors will not trap dust, pollen, animal dander, or other allergens. This makes hardwood flooring the perfect choice for allergy sufferers.
Durability: Carpets wear down, but hardwood floors stand the test of time. And when hardwood flooring does start to show its age, some professional refinishingshould return much of the flooring's original luster.
New Hardwood Floors from John. K. Eareckson & Co.
If new hardwood floors are your dream, Eareckson can make those dreams come true – for less than you might imagine. Whether installing over a wood sub floor or concrete, John K. Eareckson & Co. will provide the best quality and craftsmanship. Eareckson takes pride in the entire experience of refinishing and installing, and satisfied customers have made Eareckson the oldest flooring business in the area.
If you have any questions, please contact John K. Eareckson & Co. by calling 410-788-4200 or visit JKEHardwoodFlooring.com today!
John K. Eareckson & Co. is a premier installer and refinisher of hardwood floors in the Baltimore / DC metro region. We will provide the best quality, craftsmanship, and customer service around.
"After all, you are walking on our reputation."