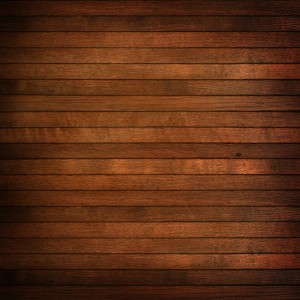 One of the great advantages to having hardwood floors is that you can refinish them. Instead of worrying about buying new ones every few years, you can simply sand them down and start over – for up to a century. Hardwood floors are one of the most sustainable flooring choices for this reason. Hardwoods tend to take a little wear and tear over time, though, and definitely need a refinishing every so often. How can you tell when the right time to finish your hardwood flooring is? Check out the tips below to decide when you're ready to get those floors spruced up.
When you move in or after you sell your home – If you move into a new home and the floors are noticeably lackluster, you should probably go ahead and get them refinished. This way, you know when the last time they were refinished was and you can guarantee the finish that you want in your home. Conversely, if you're selling, you should get the floors refinished. It will up the value of your home and potential buyers will be able to tell if you've recently updated the hardwood finish.
If your floors are starting to look too worn – A little bit of wear and tear is normal. You're walking on these floors, after all. If you've got kids, they will inevitably do things like wear cleats in the house and find every possible way to scratch the floors. These aren't big issues. However, if you notice a lot of really deep scratches or gashes, stains, discolorations, or it's been at least 10 years, it's time to refinish those floors. You should call in a hardwood flooring specialist to make sure that the floors are ready to be finished, but this is a good general rule.
If the test tells you that it's time to refinish – There's a special test you can do to tell you if it's time to refinish or not. Start with a tablespoon of water. Pour it on to a heavily trafficked area of your home (this will likely be the most worn area). If the water beads up, you're finish is still good. If the water slowly sinks, you've got a little time, but you might want to start considering a refinish. If the water simply sinks into the floor, you should call someone to start a refinishing project.
Refinishing your hardwood floors is a great way to update your home. Having shiny, smooth hardwood floors will make your home feel like a whole new place.
John K. Eareckson & Co.: Baltimore Custom Hardwood Flooring
At John K. Eareckson & Co., we pride ourselves on providing the best quality and craftsmanship in the Baltimore-Washington area, from custom hardwood installation and repairs to refinishing. So if you are interested in a new, custom hardwood floor, pick up the phone and give us a call today!
If you have any questions about Refinished Hardwood Floors, please contact John K. Eareckson & Co. by calling 410-788-4200 or visit JKEHardwoodFlooring.com today for a free quote regarding any of your hardwood flooring needs.
You can also follow us on Facebook, Google+, and Twitter!
Source: http://tinleypark.patch.com/groups/landmark-floorings-blog/p/bp–when-is-it-time-to-refinish-your-hardwood-floors
http://homeguides.sfgate.com/tell-hardwood-floor-needs-refinished-24903.html