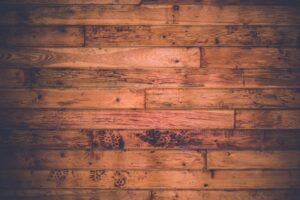 Hardwood floors have become increasingly popular for homeowners to want in their homes. However, some people may prefer the classic appearance of wood flooring rather than tile or carpet, while others prefer wood floors because the maintenance is relatively simple. 
So, the question is, do you prefer hardwood, carpet, or tile floors?
To help answer the question, you'll learn four reasons why you should consider buying solid hardwood floors and the benefits of doing so. Continue reading!
It Enhances Your Homes Appearance
You see, having wood floors doesn't just add a touch of elegance to your home, but it also adds a bit of comfort. Many homeowners find that having hardwood floors makes their home look more prominent. Therefore, having wood floors could not only make your guests feel like their at home, but it also can make a great first impression. 
Maintenance Is Simple
You'll find that wood floors are relatively easy to clean and requires low maintenance. This is because they can be steam-cleaned, swept, or vacuumed, which is beneficial for removing dirt or any debris. Could you imagine not having to clean your floors so often? The good news is that you wouldn't even have to worry about your floors harboring any environmental dangers such as pet dander and dust mites. Unlike carpet, wood floors are significantly more stain-resistant, so if you were to spill something, all you'd have to do is wipe it up. 
Fresh Air Quality
As mentioned earlier, wood floors don't trap any dust, pollen, or animal dander. These such things are also the most common allergens. Although, with wood flooring, you wouldn't have to worry about dealing with allergies. So, if you're more prone to getting allergies buying wood floors could improve your quality of air and life. 
Color Won't Fade Away
You may notice that your carpet will start to fade and lose its great appearance. For instance, the color will begin to wear and tear, and stains becoming nearly impossible to remove. This won't be a problem if you end up going with hardwood floors because their regular appearance tends to last for years.
Ready for Beautiful Hardwood Floors? Trust John K Eareckson & Co.
When you work with John K Eareckson & Co., Flooring, we will ensure your hardwood floors undergo a stress-free acclimation process and that they sparkle for years to come; from a seamless and beautiful installation to years of maintenance, John K Eareckson & Co. Flooring has the expertise to care for your home's hardwood floors. For a consultation and more information, visit us online or give us a call at 410-788-4200. You can also look for us on Facebook, Twitter, YouTube, and Flickr.