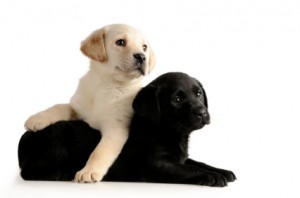 Do you have a pet that frequently urines indoors? It can be extremely frustrating, especially when you have hardwood floors. It's not easy to remove pet stains from Hardwood Floors, but it's possible.
When you notice pet urine stains on your hardwood floors, it's important to hire a professional floor contractor as soon as possible to prevent excessive floor board damage and bad odors.
What are the most effective solutions for pet stain removal from hardwood flooring?
The majority of people would say replacing the hardwood floorboards, but the floor replacement can get expensive. A professional hardwood floor contractor like JKE Hardwood floors has a better solution. We can remove the dark marks and the bad odor from pet urine stains by cleaning your stains up with cleaning solutions for urine states and then refinishing your hardwood floors. This is more cost effective than completely replacing hardwood floor boards.
As for removing bad odors from the hardwood floors, we can use urine cleaners to get rid of the musty/ unpleasant scent of urine that are pet friendly.
The key to removing urine stains is to pull up the urine from the hardwood flooring. We can do that for you without damaging your hardwood floors.The best cleaning products to use are the ones that include enzymes because the enzymes remove both the order and the stain from hardwood floors.
John K. Eareckson & Co. Hardwood Floors can provide you high quality hardwood floor repairs and refinishing to give your hardwood floors a well polished look. You can count on us to fulfill your home improvement project needs when you need to repair, replace or refinished your wood floors.
Have a look at our Project Gallery of Hardwood Floors, to see what we can do for your hardwood floors.  We are a reputable premier installer and refinisher of hardwood floors. You can read up on our complete Hardwood flooring services for more details. We are here to serve your hardwood floor maintenance needs and find ways to save you money and time on home  maintenance.
John K. Eareckson & Co.: Baltimore Custom Hardwood Flooring
At John K. Eareckson & Co., we pride ourselves on providing the best quality and craftsmanship in the Baltimore-Washington area, from custom hardwood installation and repairs to refinishing. So if you are interested in a new look to your hardwood flooring, pick up the phone and give us a call today!
If you have any questions about Refinished Hardwood Floors, please contact John K. Eareckson & Co. by calling 410-788-4200 or visit JKEHardwoodFlooring.com today for a free quote regarding any of your hardwood flooring needs.
Source:
http://www.oldhouseweb.com/how-to-advice/best-solutions-for-removing-old-pet-urine-stains-from-hardwood-floors.shtml