When it comes to your floors, you want them to always look their best. Occasionally, the floor still gets scuffed up from daily wear and tear. When it comes to scratches, good thing there is a way to remove them.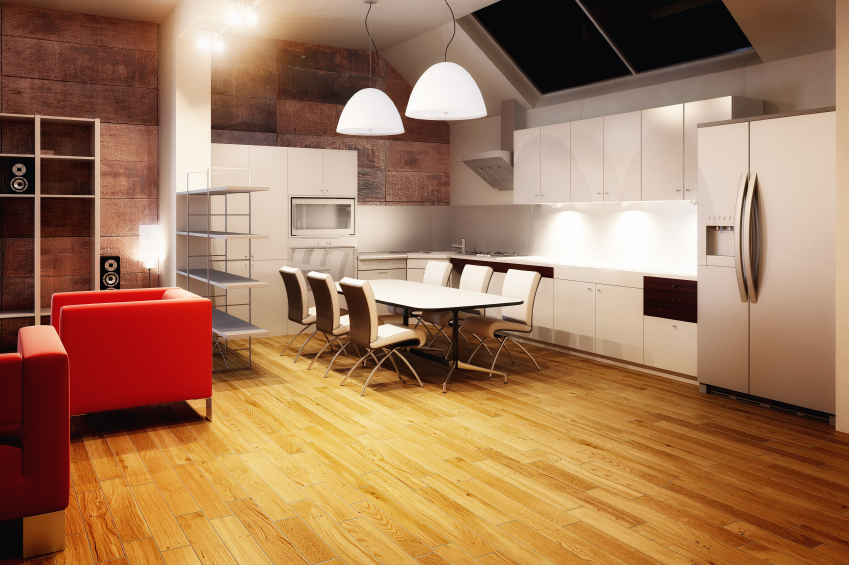 Surface Scratches Repair Tips
A surface scratch is when only the protective coating is scratched. This type is fairly easy to repair, you will need soft cloths, water, hardwood floor cleaner and protective coating. To fix the scratch, begin by cleaning the area with a cloth and hardwood floor cleaner. This will prevent any dust and unwanted particles from getting sealed into the floor later. Then rinse off any of the hardwood floor residue and allow the area to dry. Next apply a new layer of protective coating and allow it to dry overnight. With those quick and easy steps, your surface scratch should be repaired in no time.
Minor Scratches Repair Tips
A minor scratch will scratch through the protective coating of the wood and slightly scratch the wood underneath.  To repair this type of scratch, you will need a soft cloth, water, hardwood floor cleaner, fine grade sandpaper and a wax wood repair stick that closely matches your wood floor coloring. To begin, clean off the surface with a hardwood floor cleaner. This will prevent any dirt from being pushed any further into the wood. Then use the sandpaper to rub over the scratched area. Make sure to rub it with the grain of the wood, rubbing in the other direction will make the scratch more noticeable. Next, rub the wax stick over the scratched area. This will fill in the scratch and help it blend in with the rest of the floors. Finish repairing the scratch by cleaning the area with a clean cloth.
If you have any questions about Hardwood Floor Refinishing, please contact John K. Eareckson & Co. by calling 410-788-4200 or visit JKEHardwoodFlooring.com today for a free quote regarding any of your hardwood flooring needs. Of course, even if you do everything right, your hardwood floor will eventually use much of its luster. When this happens, don't panic; pick up the phone and call John K. Eareckson & Co. We have been serving the Baltimore and Washington, DC area since 1917 and have almost 100 years of experience refinishing hardwood floors, from regular maintenance to complete restoration.
You can also follow us on Facebook, Google+, and Twitter!
Source:
http://www.howtocleanstuff.net/how-to-remove-scratches-from-hardwood-floors/