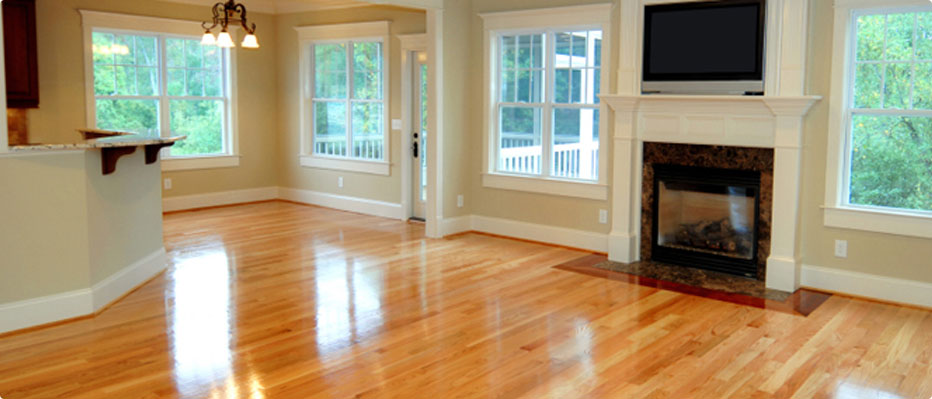 You have many options when it comes to selecting a hardwood floor. As a homeowner, you can choose what type of tree's wood you would like to use, what color stain it will be treated with, even the width of the planks that you prefer! But the main kinds of hardwood flooring available to you break down into just a few basic categories; from there, the details are up to you! JKE Hardwood Flooring is here to help with your initial choice with our list of main hardwood flooring types.
Unfinished wood flooring
Unfinished wood flooring is a good option for those who are looking to match an existing color or wood type in their floors, as it does not come to you sanded and stained. Your professional hardwood flooring installer can finish the wood once it is installed so that you are not left with mismatched flooring!
Factory-finished flooring
The opposite of unfinished wood, factory-finished wood flooring is already sanded and stained. This is a good option for those who want to see exactly what the wood will end up looking like before it has been installed. That way, you avoid any potential mistakes!
Solid wood flooring
The most traditional type of flooring, solid wood flooring is a name that merely indicates that the wood you are installing is completely wood, all the way through. Because it is solid wood, it can be sanded and stained as needed throughout the life of your hardwood flooring.
Engineered wood flooring
Engineered wood is comprised of a top layer of finished, real wood over a layer of plywood. This kind of wood flooring tends to be more affordable since it is not solid wood, and it can be sanded and stained just like solid wood floors can, though not as many times.
What kind of flooring will best suit your home? Ask JKE Hardwood Flooring's experts today!
John K. Eareckson & Co. is Your Baltimore Hardwood Floor Company
At John K. Eareckson & Co., we pride ourselves on providing the best quality and craftsmanship in the Baltimore-Washington area, from custom hardwood installation, repairs, and refinishing. Let us help you enjoy the spring time a little more.
If you have any questions about Hardwood Floors, please contact John K. Eareckson & Co. by calling 410-788-4200 or visit JKEHardwoodFlooring.com today for a free quote regarding any of your hardwood flooring needs. You can also follow us on Facebook, Google+, and Twitter!
Source: