There are plenty of people who will tell you that sanding your hardwood floors is a simple do-it-yourself project. But what they will forget to mention is how much time, effort, and risk  goes in to attempting this large-scale project on your own. If you want to guarantee quality results, and not go through the hair-pulling hassle of tackling hardwood floors yourself, call on JKE Hardwood Flooring to take care of all your sanding and refinishing needs!
The Downside of DIY Sanding
Renting a sander on your own can be expensive, and that's not the half of it. Learning how to properly operate a sander without damaging your floors, is also difficult, and very often DIY-ers complain that by the end of the lengthy sanding process, they have back and joint pain. When you do not know the proper techniques for sanding your floors, you may end up with uneven, crooked floorboards that require even further sanding to become even again. You also might overlook or not recognize other issues in your hardwood floors that a professional would, such as rotting or warping. The best way to avoid all of this? Hire that professional to do the job for you, and to do it right!
Professional hardwood flooring restorers will come equipped with all of the necessary tools and materials to ensure that your sanding project goes as smoothly as the finished product will. At a relatively equivalent price for doing the job yourself, and substantially less headache, JKE Hardwood Flooring's team will give you the best, most consistent results, leaving you with a floor that looks like new!
Are you ready to sand your floors, but would rather place your trust in a professional? Get in touch with JKE today to get started!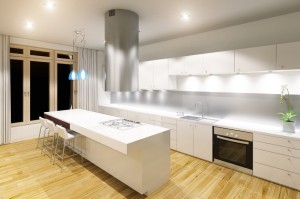 John K. Eareckson & Co.: Baltimore Custom Hardwood Flooring
At John K. Eareckson & Co., we pride ourselves on providing the best quality and craftsmanship in the Baltimore-Washington area, from custom hardwood installation and repairs to refinishing. So if you are interested in a new look to your hardwood flooring, pick up the phone and give us a call today!
If you have any questions about Sanding Hardwood Floors, please contact John K. Eareckson & Co. by calling 410-788-4200 or visit JKEHardwoodFlooring.com today for a free quote regarding any of your hardwood flooring needs.